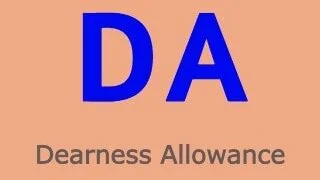 3% Dearness Allowance/ Dearness Relief has been announced for West Bengal Government employees and pensioners w.e.f. 01.01.2021.
3% DA (Dearness Allowance) Order
This is the first time that a Dearness Allowance has been granted to the West Bengal Government employees in the revised pay under ROPA Rules 2019. Ropa Rules 2019 comes into force in January 2020 without having any dearness allowance in the salary component.
GOVERNMENT OF WEST BENGAL
FINANCE (AUDIT) DEPARTMENT
NABANNA, MANDIRTALA, HOWRAH- 711 102
No. 78-F(P2). Dated, Howrah, the 8th January 2021.
MEMORANDUM
The undersigned is directed to refer to Memo. No. 3490-F(P2), dated 14.12.2020, and to state that (i) The State Government Employees and the employees of Boards/ Corporations/ Educational Institutions etc. drawing pay more than Rs. 2,01,000/- only will also get Dearness Allowance @ 3% of revised basic pay with effect from 01.01.2021 and (ii) the pensioners/ family pensioners still drawing pre-revised pension/ family pension (as per R.O.P.A., 2009) will get Dearness Relief @ 133% with effect from 01.01.2021 till their pension/ family pension is revised.
The undersigned is further directed to state, in modification of para 2 (vi) of the above Memo., that Dearness Allowance/ Dearness Relief sanctioned therein shall be rounded off to the next higher rupee in each case.
Sd/- M. Pant
Principal Secretary to the
Government of West Bengal